Tea News - It's Tea Time!
What is Raspberry Leaf Tea? Many women swear by an ingredient which has been used for hundreds of years by different cultures, including by indigenous Australians. This ingredient is red raspberry leaf, and is most commonly consumed after being dried and turned into tea. Why is it recommended during pregnancy? Made from the leaves of the red raspberry bush, red raspberry leaf tea is recommended to pregnant women as a way of promoting a shorter labour. It is known for helping tone your pelvic floor and strengthening your uterine muscles, which prepares your body for childbirth. The belief behind the...
---
_______________ This post is reproduced with permission from maternitea.com. A.Muse Projects is now the exclusive distributor of this pregnancy focused, organic, herbal blends from Australia. You browse the Maternitea collection at: https://amuseprojects.com/maternitea _______________   There are a number of wonderful herbal ingredients that have amazing health benefits for an expecting Mama.  You may have heard of Rose Hip Oil or other Rose hip products being used for skin care but lets take a closer look at how they can help support a healthy pregnancy… 1- Vitamin C: The fruit contains 60 times the vitamin C found in an orange. When pregnant, vitamin...
---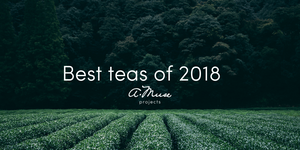 We've done some research to discover what are Singapore's favourite teas and the results are in! At A.Muse Projects, we take all things tea seriously - and there's nothing that makes us as happy as knowing that our teas are brightening someone's day, somewhere.  Here is the roundup of the favourite teas of 2018, based on our total sales volume.  5. Sangria Punch Tea Inspired to the popular Spanish drink, this blend has reached quite a few of you! With notes of orange, hibiscus, apple and cinnamon and a single origin black tea base, this tea is perfect hot or iced. ...
---
Christmas, Christmas. What's not to love about the season of pine trees, decorations, Santa Claus and gingerbread cookies? Here's one downside to it: everyone has everything, and giving gifts to your loved one has never been harder! The tea ladies and gentleman of A.Muse Projects are coming to the rescue with their smart advice on what to give to the important women (and men!) in your life, based on their lifestyle. Whether you're a tea connoisseur or you can't understand what's all the fuss about green teas - we hope you'll find useful advice to surprise your loved ones this...
---
Gyokuro also known as Jade Dew (玉露), is one of the most expensive Japanese green tea available in the market. What's so special about gyokuro that makes its so expensive? It requires a lot more work / labour to produce. The tea bushes are cultivated under shade for three weeks before harvest. The plantation is completely covered with special sheets to keep the bushes in the shade. Tea farmers would have to manually put up the sheets above the bushes. The sheet coverage is adjusted gradually up till before harvest period. Initially about 70% and closer to harvest period, the...